Salwar Kameez Suits for Women - Ladies Designer Salwar
Suits in various Fashion and designs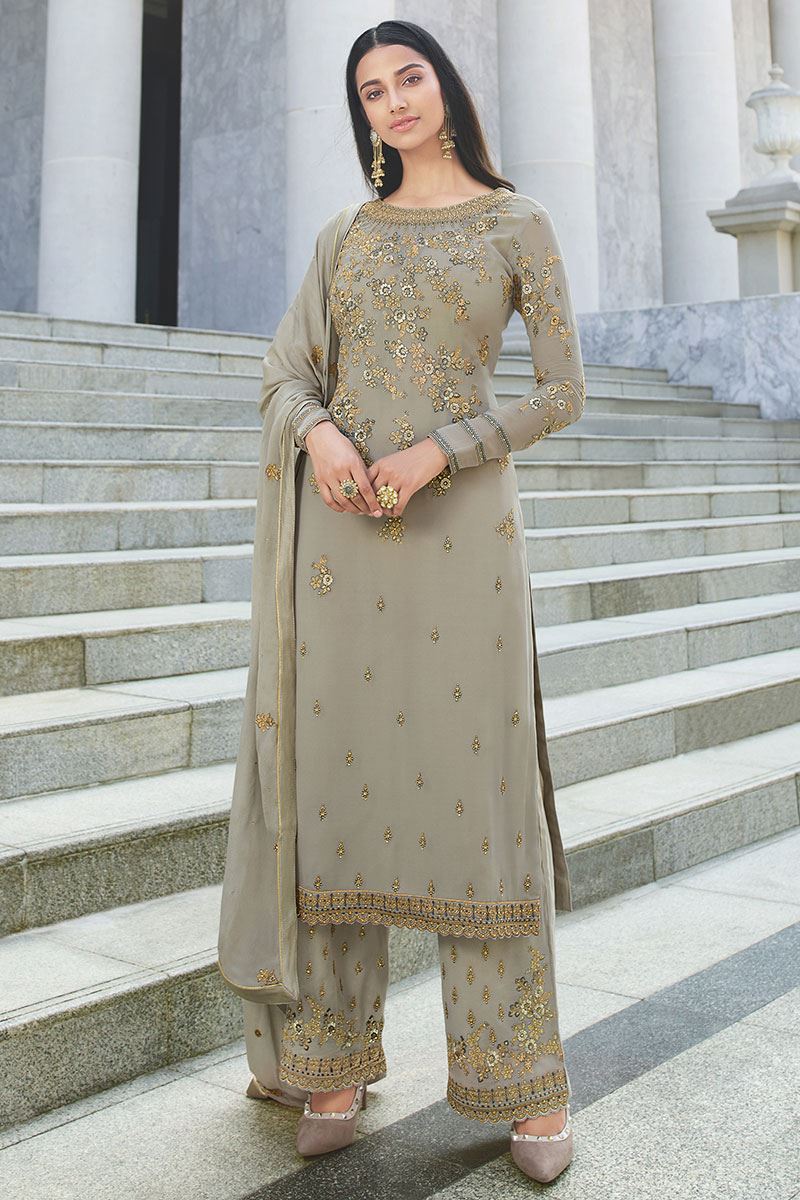 Salwar Kameez for woman are the favorite Indian ethnic wear clothing for women of all age groups. Salwar Kameez clothing is a best fit option for those who prefer the same graceful and modish look like a Indian Sarees but desire to evade the hassle of wearing and managing Sarees. The handy nature of Salwar Kameez suits dress makes it flawlessly appropriate for any place and any event, be it at office, at home, for a wedding or just a casual outing with friends and family.
Aishwarya Design Studio Fashionable salwar suits give you a variety of collections to choose from .There are different types of salwar kameez like Indo Western Salwar Suits, Palazzo Style Suits, A-line Suits, Anarkali, Patiala Suits and many other. You also have many other options to add to these dresses Exclusive like the style of the neck, the style of the sleeves, the length of the kurta, the print and many other things which fashionable look to your clothing when you wear it for the event.
Anarkali and Salwar suits Indian ethnic wear has grown huge admiration all across the globe for the pretty designs, cuts and styles that the outfits have. Among the various dresses Anarkali suits are becoming prevalent, Anarkali salwar kameez need special reference.